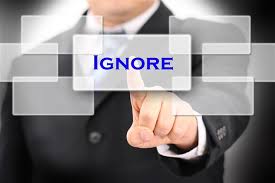 From  the first silent treatment, the narcissist gets the amazing results he had hoped for – the immense suffering of his partner at his own still voice. To the narcissist, this result is out-of-this-world amazing. The N gets to maintain total control by saying and doing absolutely nothing. This emotional abandonment is the perfect way for the narcissist to manage down our expectations of what we'll accept to eventually take him back. And what a perfect narcissistic tactic is is! Think about it – the N doesn't have to do a thing…I mean, literally, he does and says nothing and he has us running around in circles trying to make it all better.
Now, the effects on us, his or her partner, is, as we know, devastating. When my ex-narcissist pulled a silent treatment the first time, I was dumbfounded. It lasted six weeks and I was simply beside myself. I banged on the door, left letters and notes, voicemails – you name it – but he wouldn't give. It was horrible. I had never experienced anything like it ever from anybody and I had never even thought about doing it to someone myself. The anxiety and the absolute sadness that I felt at the discard was incredible and not one that anyone at any time should ever have to experience – especially after doing nothing wrong which is par for the course when one partner is a narcissist.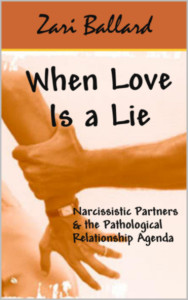 Yes, to a narcissist, anytime is a good time for a silent treatment. As the narcissist's partner, this fact becomes all too clear so we are always anxious waiting for the axe to fall. This, too, is part of the pathological relationship agenda of the narcissist, sociopath, and psychopath. The silence could come at any time. in my case, from that first one forward, whenever the N did decide he needed to go silent to assert control, the silence would last exactly six weeks or just slightly longer. Then, he would come hoovering back as if nothing happened. And, of course, his appearance was such a relief to me that I basically let it go. Thirteen years later, however, when it was becoming increasingly clear that, upon his return, I was less and less forgiving, he decided that the game just wasn't fun any more and never returned. But it took thirteen years. Up until that point, he was just having the time of his life watching me suffer from behind his iron curtain.
As I work on this website, I study the analytics that tell me what search terms visitors use most often to find my information. Without fail, every day, the most searched term or phrases include the words "silent treatment" (hence, my reason for writing another post on the topic). My findings sadden me greatly because it tells me just how rampant narcissistic abuse is running right now. While it would be easy for me give the "well, why don't you just leave" advice, I know how it is. In my book, When Love Is a Lie, I share a little process for changing that I really feel can help. It's not a magic solution by any means but it will give you the push you need to look at your situation without the same overwhelming anxiety.
The bottom line is that the silent treatment sends an awful message to the recipient. It sends a message that we are pieces of garbage…that we aren't worth the narcissist's time of day no matter how much we love him or her. The Narcissist Puppeteer, with his silence, is creating your reality. You have to, at some point, ask yourself why anyone who would do that to you…who would enjoy knowing the very fact that you are suffering…is ever worth your time of day in this lifetime.
Subscribe to TheNarcissisticPersonality Update Feed
(Visited 25,974 times, 7 visits today)