.
Do Not Suffer Alone
Let me put things in perspective!

***Your choice of a FREE Ebook Bundle, Paperback, or  Audio Book with your next consultation booking***
 You have all been awesome to speak with and I come away from each conversation inspired and invigorated to continue the mission!
–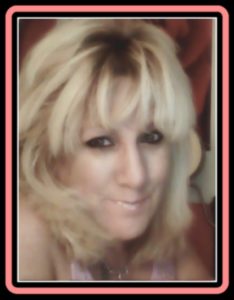 We all know that unless a person has actually experienced a relationship with a narcissist, they're simply never going to "get it". For this reason, speaking with someone who's knows exactly what you're going through is the only thing that works if you really want to get better. And this goes for women AND men because as far as I'm concerned, when we're in this, we're in it together.

By offering you support, I mean you and me working as a team to recognize and remove all issues blocking your recovery from the abuse by a narcissist partner. My experience is that I've been there, rocked that and now I'm free…and I can now empower you to do the same.
While written communication with me via article comment sections and via email will always be free, sometimes, in order to get the most meaningful results, it's really best to speak one-on-one. You'll be amazed at how good you'll feel!
We can speak via phone [for international calls, using the Viber app] and advance payment is required. In addition to days and weekends, I have also made evenings available for consultations up until 10:00pm Tucson (Arizona Time) time. Please see below for current pricing. If you revisit this page to re-book and see a higher price than what you've previously paid, please contact me so that I can send you a link that honors the lower price! With the exception of holiday specials, once you book at a certain rate, you'll never pay any higher.

DISCLAIMER: Let me say up front that I am not a doctor, therapist, trained counselor, or psychologist. I can't tell you what to do because I understand full well where your heart is. What I can do, however, is share what I know to be true about a narcissist's world. I can give you the heartfelt tools – the processes that worked for me – so that you can make the right choices going forward.
Expect the Truth. Expect Recovery.




I can't wait to talk to you!




Your Payment Secures a Live Consultation w/Zari Ballard



ONE-ON-ONE PHONE CONSULTS ***
$55.00 now $45 /60-min
I will confirm via email within 4-8 hours

_____________________________________________________
ONE-ON-ONE PHONE CONSULTS ***
$55.00 /60-min now 90 minutes!
I will confirm via email within 4-8 hours


_________________________________
***Most Popular Plan: Save up to $55***
ONE-ON-ONE PHONE CONSULTS ***
$130.00/ 4.5-Hours
I will confirm via email within 4-8 hours
Your purchase of 4.5-hrs can be used many ways:
(3) 1-hour session & (2) 45-min sessions, etc.

.
*** Refunds, if requested, are issued on the 23rd of each month. For the 4.5hr package, any time already used will be deducted from the total at the regular hourly rate of $45/hour before the balance is returned. 
Use the form below to send me a message any time!

Save
Save
Save
Save
Save
Save
Save
Save
Save
Save
Save
Save
Save
Save
Save
Save
Save
Save
Save
Save
Save