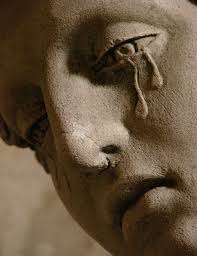 Whether it's during a break-up or a silent treatment (a break-up in disguise), we always want to know what the narcissist is feeling? Does he miss me? Does he think about me? Does he know he made a mistake? Will he ever know that he made a mistake? We obsess about the question of how he (or she, of course) feels as if it would make a difference in the outcome…as if him knowing he made a mistake would offset all those times that he hurt us and we'd live happily ever after OR we'd feel vindicated and be able to move on. So, what is the answer? The answer is that a narcissist doesn't really feel anything and that this alone must be enough to satisfy our curiosity. It has to help us "get" what this is all about. The truth is that if he missed you in the way that you missed him, he wouldn't be gone.
Look, one of things about narcissism is that every behavior connects seamlessly to the next. When we truly grasp this fact, the answers to our nagging questions fall into place. It's a game of Connect-the-Dots narcissist-style. The fact that a narcissist doesn't "miss" us like a normal person would miss someone they split up with is because he doesn't miss anybody. The reason that he doesn't miss anybody is because he sees every single person in his life on the same emotional level. The reason that he sees everyone on the same emotional level (meaning he doesn't care about you anymore than he cares about her) is because his life is completely compartmentalized. The fact that he compartmentalizes everything is the reason that he's so good at being a narcissist! What the narcissist says and what the narcissist does are two different things. Actions speak louder than words and don't ever forget that.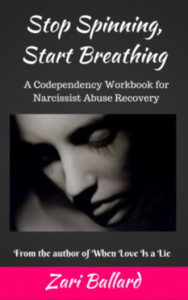 No one wants to believe that the person that they've spent a good amount of time with doesn't miss them when they're apart. Even in the most dysfunctional of "normal" relationships, there is always a time after a break-up where both sides – no matter who was at fault – have to adjust. Narcissist, however, don't need to adjust because they've been adjusted all along! How can he miss you when he never really considered himself a "boyfriend" or you his "girlfriend" to begin with? We agonize over this as if it's the worst thing in the world when it's just a simple fact. This is what I'm talking about when I say our suffering changes nothing because nothing changes for the narcissist. Most of us suffer greatly during every silence, disappearance, or final discard – a discard, I might add, which (intentionally) never seems to be final. And while we suffer, wondering how he's feeling and what he's doing, life for the narcissist just continues along. It's just another day!
It took me many, many years to wrap my head around the fact that during all those silent treatments, while I hid under the covers like a scared mouse, my ex just went about his day. I simply didn't want to believe that! But over time, it was the only thing that could possibly explain how he could just stroll back in days, weeks, and sometimes months later saying, "Hey babe, how are you? I don't even remember why we broke up but I'm back now!" I mean, how do you respond to that? It's not like I didn't try to set him straight on what happened – I did. But for that, I'd get the typical narcissistic stare and maybe a shrug. And so I let it go and time dragged on. Every minute that we ruminate on how the narcissist feels about anything is yet another minute that we're stuck in the cycle.
How the narcissist feels when we're gone is the top question I'm asked during consultations and, although no one likes my answer, I eventually get them to change their perspective. It's all about breaking the confusion of cognitive dissonance. I explain how I turned the final break-up around in my own mind by accepting that my ex didn't care and seeing that as a good thing. The fact is that I'd much rather think that my ex wasn't capable of loving or missing me to begin with and that's how he was able to do what he did rather than think that he did love and miss me as much as I loved and missed him and yet he did all that anyway. Do you understand this? Coming to accept this eliminated the rumination of "How could he do this?", "Why doesn't he love me?", "How? Why? What?".
To get over the narcissist and move on with our lives, we absolutely have to change our perspective and I am adamant about this when I counsel people. It's really as simple as this: If you and I were looking at the same picture and the way that you see it makes your heart break over and over and the way that I see it puts me at a place of peace, wouldn't you want to see it my way? Wouldn't you want me to explain to you why it is that I see it that way so you can get to that same peaceful place? Granted, my explanation had better be good and this is why I try to explain it logically. You can get to a place of peace with this, my friends. Connect the dots and watch the pieces of the puzzle fall into place. Once this process begins, recovery isn't far behind.
I promise you:)
(Visited 11,959 times, 9 visits today)