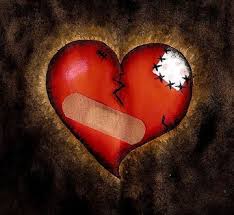 Breaking free from a narcissist is exceedingly difficult – more so than breaking away from any other type of toxic relationship. I can give you tips all day on how to do it but sometimes it takes an objective source to hit the nail on the head. Below is a copy of an article that came in my email today from a website called Daily OM. I love this website because it's filled with powerful messages that always hit home. The timing of this one in particular was perfect since it now follows my newest article about a little mental game – called Postpone & Pretend – I created to help us move on.
Now, to be clear, while the article below is intended for those who feel desperation in a relationship, it doesn't specify that one partner is a narcissist. However, you and I know that a narcissist's strategy is to compel us to act desperate and that it's very difficult to pull away from those behaviors. Making us feel crazy is all part of the narcissist's control/validate tactic – a tactic intended to keep us in the queue. So, for this reason, you will recognize the behaviors (a.k.a. desperation rituals) described in the article and I felt it was worthy of sharing. When someone either is not capable of loving us (a narcissist) or simply doesn't love us like we love them, we do begin to cling because we don't understand the rejection. Rejection always hurts. However, it does us no good to continue pursuing this person, narcissist or not, because in doing this we only set ourselves up for more pain. It's simply not worth it.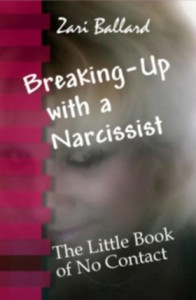 In the article, Rhonda Findling discusses unhealthy relationships and shares some tips on how to keep us from breaking no contact. She also mentions a word that I use often – detachment. We all know how important it is to detach not only physically but mentally as well when trying to go No Contact. As victims of narcissistic partners, it's just one of a plethora of strategies that we can follow to stop the nonsense. Both this article and my newest one on Postpone & Pretend should give you a wonderful head start. Enjoy!
Be Free from Unhealthy Relationships
by Rhonda Findling
If you are reading this then you are very likely someone who is trying to not call, text, e-mail or even Facebook a person that you:
• have broken up with or has broken up with you
• have determined is abusive
• are highly attracted to but they are not returning your level of interest (for whatever reason)
• have an unhealthy connection or relationship with
• is presently in your life but you're trying to not act needy with
Through this work deep feelings might emerge or get triggered while you work on detaching from the person you are having an unhealthy relationship with. You will be learning new behaviors, ideas, and concepts to use as tools to help support you in your process.
I suggest having a journal where you can jot down your thoughts, emotions, and ideas to help in your transformational journey. A journal will also be useful for the writing exercise at the end of the lesson.
The whole point of resisting the urge to call, text or email is to:
Avoid the risk of getting rejected, hurt, and humiliated
Give them a chance to feel the loss of you
Not put yourself in a position of pursuing someone who doesn't return your level of interest
Detach from someone you've broken up with or has broken up with you
Detach from someone you've determined is not good for you
Detach from someone who is abusive
Detach from someone who is emotionally unavailable
Not act too overly needy with someone who is currently in your life
When you contact someone you're not hearing from or trying to let go of there can be a pleasurable rush of adrenaline from the anticipation of seeing them, hearing their voice or reading their message. But this rush is just a temporary fix, which you may have to pay a tremendous price for.
Even if the person does respond positively when you contact them, it may be momentarily thrilling or electrifying, but soon the anguish will return, because the problem is still there. Nothing has really changed. You're still not a couple or the person remains emotionally unavailable. You'll just have to start detaching all over again, doubling your efforts If you've ended the relationship because someone was doing something that you experienced as hurtful or refused to tolerate any longer, contacting them would take away your credibility for the boundary you set. By initiating a contact you would also be colluding with the behavior that you already told them was unacceptable.
Impulsivity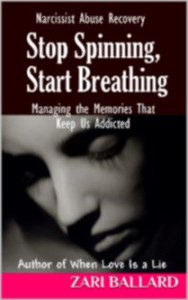 When you contact someone you're trying not to act needy with, it's often impulsive. Acting on impulse can make life exciting and dramatic but it can also put you at risk because you are not reflecting on whether it's a productive behavior. You're not thinking of the future and consequences. You're just acting in the moment.
So if you're thinking of making a contact, take time to reflect. Sit on your feelings. Endure your anxiety. Don't just do something because you feel like it. There could be disastrous effects if you do.
Call people in your support system to discuss any impulsive urges that come over you- whether to see, e-mail, call, or text them. Discuss and process your feelings with safe reliable people. Remember that feelings do pass. Feelings are only temporary, which is why it's important to hang in there even when the urge to contact them feels unbearable.
You have to do whatever it takes to endure urges to make a contact and move past them. As you do this more and more, you will feel yourself gaining emotional strength.
Clinging
Clinging is any behavior that demonstrates holding on, not letting go. This can be exemplified by activities ranging from a compulsive phone call, text, or e-mail when they haven't responded to any of your previous contacts. Contacting someone who is not reciprocating your interest, or has rejected you is a form of clinging. The urge to cling can be irresistible. You know with your rational mind that your behavior isn't appropriate, but you are driven by a compulsion you feel you can't control. You may experience actual discomfort when you don't carry out the compulsive act.
Why clinging is not productive
There are people whose psychological problems prohibit them from having a relationship. These people are married to their pathology. Your chasing them will not break through their defenses, resistances and impairment. Sometimes their lack of response or reciprocating is not even about you. It's truly about them. It doesn't make a difference because no matter who it's about; they just can't do it. They can't be there for you. You must face the truth of their unavailability so you can let them go and move on. Bottom line, you can't force another person's feelings, motivation for relationship, or emotional health no matter how many rules and programs you follow or implement.
Action steps: What you can do when you want to cling
Distract yourself – do whatever it takes to not think about your ex or a person you're trying to let go of even if it feels counter-intuitive.
Call someone in your support system.
Writing exercises
-Think of a time you were clinging to someone you were in love with. What were you feeling? What was behind the clinging? Was there another action you could have taken to not cling?
-What does it feel like to show someone that you have been clinging to that you are now independent? Does it feel empowering?
Action step/ Writing Exercise:
The next time you feel insecure or lonely, try not to reach out to the emotionally unavailable person you are currently attached to. Instead, see how you get through it on your own. Write about your feelings that come up in your journal.
Try to imagine life without the stress of an emotionally unavailable person's confusing behavior. Get to know how it feels to have emotional space free of them. Write about your feelings in your journal.
Visualize yourself in a relationship with someone who's sure of their love for you – someone who makes you feel secure…someone who has never disappointed or betrayed you.
Describe your relationship in your journal? What is that person like? How do you feel with them?
Spiritual Tip #5: Surrendering To What Is
If you're trying to hold onto someone even though you know it's a hopeless situation then you are resisting the inevitable. When it's time for someone to go you can't fight it. The relationship time with them has passed, even if it hurts. Surrender to what is.
(Visited 15,547 times, 8 visits today)