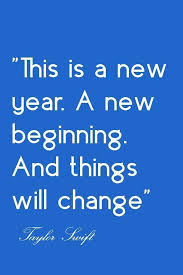 As 2016 comes to a close,  I thought it important to run a recap of the major points – the undeniable truths – that are key to our recovery from a narcissistic abuser. In my book When Love Is a Lie , I use the term "undeniable truth" to describe what I consider to be a "truth" that is inarguable. It is something we know – something concrete – about life with a narcissist that we simply can't deny (even if the narcissist denies it all the time!) I feel that an undeniable truth is immune from even plausible deniability – THAT'S how true it is.
In each of my articles, I try to focus on at least one "truth" concept so that, at year's end, we have an archive of information that we can draw from going forward.  For this recap, I chose what I consider to be the the top five 2016 truths (or "isms") from this blog….and I hope you enjoy. This isn't a time to be sad, my friends. Tomorrow we all get a clean slate on which to begin again…and this time we can make it right:)
So, here we go….the top five truths from 2016.
Undeniable Truths (to Remember) from 2016
Write each undeniable truth (or Zari-ism!) down on a post-it note to stick on walls around the house. Follow the title links above to read and re-read the articles and repeat these truths over and over until you understand the message and how it can work for you.  Create your own undeniable truths – your own "isms" and use them to bring yourself back to center. You CAN and WILL be a survivor!
Please know that I appreciate all of you so very much and I will always be here to support you. Thank you for being here throughout 2016 and an even better year is soon to come!
Happy New Year, Everyone:)
Save
Save
Save
(Visited 4,429 times, 1 visits today)