The No Contact Rule for leaving a narcissist means exactly what it states: no contact. No emails, no texts, no late night dial and hang-ups, no drive-by's, no contacting by proxy via friends, no Facebook or date site stalking, no leaving notes on his car or apartment door, no sending letters by mail……NO NOTHING. And it's fucking hard! That said, it is definitely not impossible.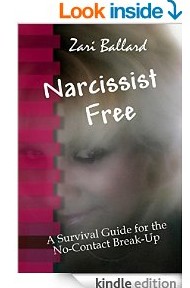 In my third book, Narcissist Free, I stress that No Contact also doesn't apply only to when you leave the narcissist but also to when the narcissist leaves you which is more likely to happen in a Discard when you least expect it. When you've decided that enough is enough with his pathological relationship agenda…when you start daydreaming about being narcissist free of the anxiety…when you start doodling the words no contact all over the place….when you have all of these fine agendas in place but still can't leave the narcissist and then he leaves you, you can still go no contact because you know he'll be back someday – and when he does, you don't have to be there. You can turn his silent treatment into no contact in the blink of an eye in your own mind – but you have to know the difference. In your mind, it has to be for good!
When normal relationships end, it isn't always necessary to deliberately enforce a no contact rule. Typically, the relationship ends, and there is the usual heartbreak, maybe even some contact in between to tie up loose ends…but when a narcissist is involved, nothing is as it seems (because it was all smoke and mirrors anyway). Chances are you've always had that nagging, uncomfortable feeling anyway so it's now time to erase him off the planet (hey, that sounds familiar – kinda like he does to you…yeah, that's it!). The narcissist, as you know, will hoover or check back in periodically to make sure you're still hanging around waiting to be his narcissistic supply again. He wants you to be suffering – that's the whole point of the game.
The more you suffer, the more he knows you really care….the more alive he feels. Your misery is his lifeblood.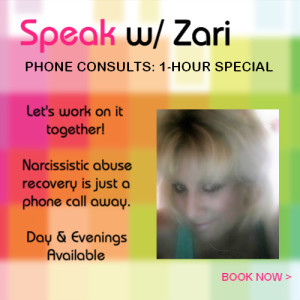 No contact allows us to breathe, to relax in our own skin, to realize that we are worthy individuals outside of the reality the narcissist creates for us. Even if he leaves you, that should mean for you no contact game on! And make sure the door hits him on the way out! Then, bolt down the hatches, put some compassionate girlfriends on speed dial, delete his email address, delete his phone number (he'll probably be changing it anyway – my did it every single time!), and start the no contact agenda…one painful day at a time. Giving up the need for closure and cutting the asshole off at the knees is the only way to save the rest of your life. This is one situation where no pain, no gain is a truism!
Download "When Love Is a Lie" from Amazon ($3.99)
Subscribe to TheNarcissisticPersonality
Save
(Visited 32,825 times, 5 visits today)