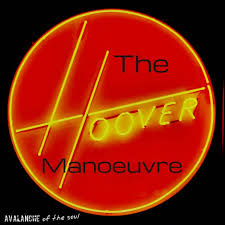 Narcissistic hoovering so often becomes our epic downfall after a break-up with an N simply because we allow it so easily to lure us back to the abyss. It is this hoovering – this  preferred narcissistic tactic of our toxic insignificant other – that invariably sucks us in for another no-win round of cat and mouse time after time after time.  It is the hoovering that gets the best of us – more often than not – and makes it nearly impossible for us to put an end to the narcissistic nonsense.
Why do narcissist's hoover and why does it appear to have such a hypnotic effect on the broken-hearted? I mean, how can this be considering that he who hoovers is, without a doubt, the perpetrator of the original crime? Why do the victims of a narcissist not only expect to be hoovered but will even wait for it, hope for it, and even beg for it at some point in the relationship? Because there are always a slew of questions about the hoovering maneuver in the wonderful emails I receive from website visitors and from readers of my book,  I thought the time was right to create the following Hoovering Q & A: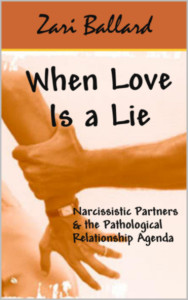 What exactly is hoovering?
Hoovering is an "action" that describes how a narcissist tries to weasel his way back into your life after a break-up or after he's vanished for a period of time (i.e. a silent treatment). A "hoover" is the tactic he uses to do it.
What are hoovering tactics?
Hoovering tactics, which come in many forms (text message, email, letter or card, by proxy via someone else, phone call/voice mail, etc.), are always deliberately subtle at first in order to hide the deception behind it. How the hoovers continue is based upon your response to the first few. Also, because each relationship is unique and your narcissist has created a mental list of all the special things he can use to tug at your heart strings or pull on your conscience, he or she will combine/include what he knows about you with his hoovering methods.
So, for example, text message hoovering tactics out-of-the-blue after a silent treatment could involve:
text messages pretending to be oh-so-sweet: "Hi. How are u? Are u ok?" or "R u there?" or "Hey, it's me:("
text messages on special occasions: "Its my b'day. Really miss u being here" or "Happy b'day. Wish I was there"
text messages about the kids (especially if they're not his): "Hi. I was thinking about Joey today. Is he ok?" or "I know u hate me but wanna wish Suzie a Happy 8th b'day"
text messages about a convenient upcoming event: "Foo Fighters r coming. Wanna go? Couldn't go w/o u"" or "R u going to Maggie's wedding?"
text messages about things you like to do that he's never been interested in doing with you before (one of my ex's favorites): "Hey, I was thinking, wanna go bowl a few strings?" or "Hey wud u like to go for a drink?"
text messages about bogus family illnesses (including his own) (another of my ex's favorites): "My mom had a stroke. need to talk to u" or "I don't no, think I might have cancer. Can I c u?"
text messages about sex: "Don't u miss us being together?"
text messages that attempt to flip the hoover back on you: "Did u just text me?" or "Did you just call me?" or "Did u just drive by?"
text messages, when all else fails, making bogus accusations to get some type of emotional response (my ex's all time favorite and it usually worked): "I know what u did" or "U better tell ur boyfriend to stop calling me" or "I know u hacked into my fone" or " or "I've moved on. Why r u bugging me?"
All of the above can be swapped for use in emails, letters, notes taped to cars, voice mails…you get the idea. The point is..it's all a crock of shit to get a response from you so that communication is initiated and he can worm his way back into your life.
Why does a narcissist begin to hoover?
A narcissist hoovers for a few different reasons (none of them good, by the way) but the main one is to keep you from ever moving on from the pain that he caused you.  Successful hoovering (i.e. you responding) keeps you in the queue with all of the narcissist's other victims (and there are always others) and this, in turn, ensures that he will never run out of narcissistic supply.
What has happened to the narcissist for him to start the hoovering?
A narcissist only hoovers because things aren't going his way wherever he's at – and that's the only reason. So, if the narcissist in your life starts hoovering suddenly after a long (or brief) absence, it's because 1) he's had enough fun with whoever he left you for, 2) his current fling did something he didn't like and he's getting ready to blow her off, 3) his current fling is getting too close to finding out about you or others and he knows the end is near anyway, or 4) he's in need of something you've got (i.e. money, transportation, sex, etc.)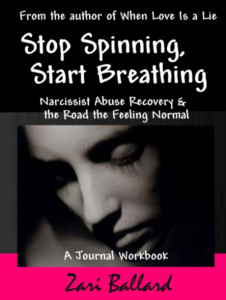 What will happen if I fall for his hoovering tactics?
He will expect the relationship to pick up where it left off with no repercussions from you and the next time he leaves (and he will leave again) he'll make sure it's more painful for you than the time before. Nothing good ever comes from falling for a hoover.
And it only takes one (1) response from you for the hoover to be successful. If you notice, a narcissist will often hoover with a text or email or phone call that gives you hope and then, as soon as you respond in kind, he disappears. That's his way of just checking on your status in his queue of victims – and then he goes back to whatever or whoever he was doing.
Is it ever possible that the narcissist really misses me and feels bad about what he did?
No. A narcissist has no conscience and, although he knows the difference between right and wrong, he doesn't care about that. He doesn't miss you or love you or miss the kids or have nostalgic thoughts (not like we do anyway) or feel sorry for what he did or for hurting you. Nope, it's none of that. He might be missing the sex but that will only be temporary because after you've let him back in, he will eventually leave again to go back to wherever he was because he now misses that sex.
Well, I hope the above clarifies the hoovering method of the narcissist a little. As always, no contact is the only way to rid yourself of the narcissist. The more we understand the reasoning behind each and every hoover and that it's all a big crock of shit, the better our chances of recognizing and ignoring future hoovers.

(Visited 97,347 times, 34 visits today)