Getting over a relationship with a narcissist is never easy and the pain can linger with us for many weeks, months, and even years after if we allow it. The key is to NOT allow it and a recovery game I created called Postpone & Pretend is one surefire tool for doing this…for helping us get past the initial shock of the narcissist's Discard…for helping us to recover in a faster, more proficient way than we ever imagined possible.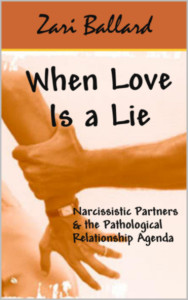 As we know, the first few days and weeks that follow a break-up with a narcissist are the worst and it is during this time that we are our most vulnerable. The narcissist knows this, of course, and this is why he/she usually leaves without saying a word, subjecting us to a God-awful silent treatment that basically cripples us. An N knows how much the silence hurts and uses it to keep us in a state of heightened anxiety so that we'll actually wait for the narcissist's return instead of doing the right thing and ending it once and for all. If we could only maintain our strength during those first days of a "break-up", it might change everything relative to how we behave when he resurfaces. By wallowing in our misery, we inadvertently participate in the narcissist's game instead of helping ourselves out of the mess.
In normal relationships, although a break-up is always sad, the devastation is just a fraction of what it is when the other partner has a narcissistic personality. When I look back on how sad I felt in relationships that ended in my life before the narcissist, I remember feeling that I would never recover and I can't even believe that now. Those break-ups were a walk in the park! The pain of the break-up is so very different with an N because of the level of betrayal and the depth of the deception that occurred leading up to the separation. Unless a person has experienced it, they can never understand it and this fact alone can isolate us. It's nothing less than a ferocious type of abuse that sometimes even we can't describe!
Having said all that, the key to a speedy and meaningful recovery is to get back up and going as swiftly as possible after the narcissist leaves us and this is where the game of Postpone & Pretend comes in. Now, I'm not saying that we shouldn't allow ourselves to feel the pain but the truth is that the narcissist has left us so many times before that perhaps THIS time we should consider that pain-feeling time already complete and get up NOW. I mean, it makes sense, right? How many times have we wasted the first days, weeks, and months crying into a pillow day in and day out only to take him back yet again because we hadn't even begun to heal. Perhaps if we had begun to heal, we wouldn't be so quick to succumb to his/her bullshit. It's time to postpone the pain and pretend life is wonderful. It's time to get the fuck up and going!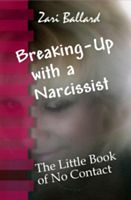 If you feel so sad that you find it hard to get through the day, do this the very first thing the next morning: when you open your eyes, promise yourself that you will postpone the pain for 24 hours. Just do it. Make the commitment before you even get out of bed. After all, there's always tomorrow for being sad all day if that's what you choose to do. For today, you've got too much to do and there's simply no time to be sad over this jerk. I found that it's much easier to snap out of a depression when you know that you have all day tomorrow to cater to it. So simply postpone it. That's Step 1!
Next, since your sadness is postponed and life is going to go on for at least 24 hours, you might as well pretend that all is well. You don't need to talk about what happened with anyone who'll listen because it's nobody's business. Besides, its' likely that family, friends, and co-workers have heard your story before and have tired of it. Act as if you're doing just fine – pretend, pretend, pretend! Go about your business and when you feel the twinge of tears coming, push that thought out of your head because there's always tomorrow. That's Step 2! Now, when tomorrow comes, rinse and repeat – over and over and over. My little game of Postpone & Pretend helped to save my life. Not only did it save me from days and days of heartache, it allowed me the mental clarity to say "Fuck this!" to the narcissist's tactics to control me. It eliminates the relationship amnesia we get right after the break-up when all we remember are the good things (which were fake anyway, don't forget). It skips all that! When we postpone the sadness, we automatically eliminate all the junk that goes with it – the ruminating, the temptation to call or text or drive-by, the feeling of being distracted 24/7, the worry about what this person is doing now that they're gone…all of that.
Playing the game boosts our confidence and puts a skip in our step. Each morning, when we wake up and commit ourselves to keeping it happy for the next 24, we get a big part of our power back. The goal is to keep the feeling going…to keep postponing and pretending until you don't have to consciously do it anymore. I promise you that relief from that anxious feeling will happen faster than you think. Combine this game with a No Contact strategy and you'll be a winner for sure.
Look, recovery from narcissist abuse isn't easy which means that it's going to take some concentrated effort on your part. My little game saved my ass because it forced me to take baby steps one day at a time. I didn't have to think ahead a week or a month and wonder how the hell I was going to get through it. I only had to wait for 24 hours and then I did it again. Rinse and repeat, postpone and pretend and get your life back. I did it and so can you. Even if it sounds simple or silly, give it a shot…you have nothing to lose and lifetime to regain if it works.
Stay strong and stay the course, sisters and brothers!
Save
Save
Save
(Visited 113,014 times, 43 visits today)